Section 1
Flintridge Sacred Heart Academy
Flintridge Sacred Heart Academy (FSHA) is an all girls Catholic, Dominican, independent, college-preparatory day and boarding high school located in La Cañada Flintridge, CA. FSHA was founded by the Dominican Sisters of Mission San Jose in 1931 and today is led by a dedicated and talented faculty. FSHA offers extraordinary academic opportunities and co-curricular experiences. Overlooking Pasadena, FSHA educates girls from Los Angeles, Southern California, and all around the world for a life of faith, integrity, and truth.
"Since we began our relationship with Citizens Business Bank in 2009, our experience has been nothing but positive. We moved from a large national bank where customer service was not a priority. With Citizens Business Bank, it is clear that building long-term relationships and providing exceptional service is a main focus. We recently obtained a commercial line of credit through the Bank in addition to the deposit accounts we already had established. The streamlined lending process and excellent customer service made it again, a very positive experience. We are extremely happy with our banking relationship and would highly recommend Citizens Business Bank."
– Carmella Grahn, Director of Finance, Planning & Operations
Mt. San Antonio College Foundation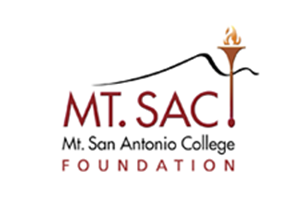 The Mt. San Antonio College Foundation (Mt. SAC) is a 501(c)(3) not for profit organization whose mission is to mobilize financial and non-financial resources to support Mt. SAC programs that enrich students' learning environment and education experience beyond those achievable through regular funding sources. Its impact encompasses student scholarships, academic and career program support, athletics, and projects in need of additional or alternative funding. The Foundation is committed to student success first and foremost. Through the leadership of its Board of Directors, alumni, campus community and friends, the Foundation takes an active role supporting Mt. SAC's mission to provide affordable, quality education for its students.
"Citizens Business Bank has been a great partner with Mt. San Antonio College Foundation. We have a lot in common, with both organizations being focused on the needs of the community. They have been faithful custodians of our finances, helping us with their robust Investment Management Services and Directed Trustee Services. We also appreciate their responsiveness and personal touch. We look forward to continuing and strengthening our relationship in the coming years."
– Bill Scroggins, Ph.D., President & Chief Executive Officer
– Michael D. Gregoryk, Vice President
Mayfield Junior School
Mayfield Junior School is a vibrant community of faith, spirit and knowledge. A Catholic independent K-8 co-educational school, the overall program is guided by our Catholic heritage and our commitment to Holy Child goals and philosophy.
"Citizens Business Bank takes an active interest in the educational community. Their specialty banking group understands our purpose, our goals and respects our accomplishments."
– Joseph J. Gill, Headmaster