Section 1
Cardinal Paint and Powder, Inc.
Cardinal Paint and Powder, Inc., headquartered in South El Monte, CA, is a leader in the manufacture of high quality coatings. Cardinal offers a wide range of liquid and powder coating systems developed to meet and exceed the most demanding performance and emission standards. Cardinal Paint, which has facilities across North America and Asia, is dedicated to serving their customers and providing solutions to any coating challenges.
"As a family owned and operated business established in 1952, strong relationships built on customer service are very important to us. For almost 20 years, Citizens Business Bank understands our unique needs and provides excellent service. They have helped optimize our cash flow with treasury management services and will play an integral role in helping finance future growth and expansion. We look forward to continuing our strong relationship with Citizens Business Bank as a financial partner."
– Pat Mathiesen, Chief Financial Officer
Highland Lumber Sales
Highland Lumber Sales is the largest domestic producer of wooden plantation shutter components, located in Anaheim, CA. They also specialize in cut to size pallet and crating components to meet individual customer needs. Since 1991, Highland Lumber Sales prides itself on providing excellent customer service and superior products at fair prices through a team of dedicated lumber experts.
"Relationships are key to success in business. One of our more important relationships is with our bank. Citizens Business Bank has taken the time to understand our business and provide commercial real estate loans, equipment leases, deposit products and treasury management services to keep us moving forward. We value the support of our relationship manager and consider him a partner in reaching our business goals. We could not be more satisfied with the service we receive from Citizens Business Bank."
– Richard Phillips (President and Chief Executive Officer)
– Daniel LoBue (Vice President, Chief Financial Officer)
Simulations Plus, Inc.
Simulations Plus, Inc., is a premier developer of groundbreaking drug discovery and development software, headquartered in Southern California. Their modeling and simulation software is licensed by major pharmaceutical, biotechnology, agrochemical, and food industry companies, as well as regulatory agencies and universities worldwide for use in industry-based research and teaching. They also provide consulting services ranging from early drug discovery through preclinical and clinical trial data analysis. Simulations Plus, Inc. is a global leader focused on improving how scientists use knowledge and data to predict the properties and outcomes of pharmaceutical and biotechnology agents.
"Citizens Business Bank has been our primary and dedicated financial partner for over 10 years. Throughout the Bank, the consistent service and responsiveness we receive is the most valuable part of our relationship. We work closely with our relationship manager to identify opportunities to help achieve our business objectives, helping manage our cash flow through business checking accounts and treasury management services.Citizens Business Bank is a serious partner for serious business."
– Walter S. Woltosz, Chairman of the Board and Chief Executive Officer
– John R. Kneisel, Chief Financial Officer
– John A. DiBella, Vice President Marketing and Sales
Mortech Manufacturing
Mortech Manufacturing Company Inc. was founded by Benny Joseph in 1985. His five children still operate the business. Mortech manufactures high quality stainless steel laboratory equipment and instruments for a wide range of post-mortem facilities, including pathology, autopsy, necropsy, veterinary, morgue, anatomy, and mortuary locations. Equipment quality is maintained through state-of-the-art fabrication equipment and top-notch manufacturing personnel.
"Citizens Business Bank has allowed our company to grow and expand through the years by providing equipment financing, operating lines of credit, and most recently, a commercial real estate loan for our new building. Our father started with the bank many years ago. Citizens Business Bank has stood by us, and we will remain with them for many years to come."
– Gino Joseph, Chief Executive Officer
– John Joseph, Vice President
– Paul Joseph, Vice President
– Christy Haines, CFO/Vice President
– Benny Joseph, Jr., CEO/CFO
Ejay Filtration, Inc.
Since 1988, Ejay Filtration Inc. has been a leading manufacturer of stainless steel and wire mesh filtration products. Our mission was founded on quality, delivery, and price, driven through the partnerships we have with our customers and suppliers. As a women-owned small business, these relationships are critical to our success as leaders working in the NASA space program, US military, and commercial aerospace industries.
"Citizen Business Bank demonstrates their value with every transaction which contributes to Ejay Filtration's long-term success. We consider Citizen Business Bank to be a key partner for not only large commercial equipment loans but with a variety of other financial services including online banking and bankcard services. Our success benefits not only our business but
our community too."
– Cheryl Young, President
– Jennifer Hall, Vice President/Sales Manager
Ted Levine Drum Company
The Levine family has been in the drum business since 1906, when Hyman Levine saw a need and started a wooden barrel cooperage in Los Angeles, California. In the mid-1940s, his nephew, Ted Levine, returned from the Armed Services and joined the family business. He worked at H. Levine Cooperage until 1962 when he decided to start his own business after the sale of his uncle's business to Myers Drum. Today, Ted Levine Drum Company is a major plastic drum reconditioner on the West Coast under the leadership of Ted's son, Ozzie Levine. Our corporate mission is to produce and provide exceptional quality and service as we continue to conserve natural resources and protect the environment.
"Citizens Business Bank has been very supportive in extending Lines of Credit for working capital and purchasing equipment that has allowed us to expand our business. With their continued support, we are automating our production lines to increase our productivity and profits, which wouldn't be achievable without their consistent support. The staff at Citizens Business Bank are truly a pleasure to work with."
– Ozzie Levine, President
Cutting Edge Supply
Since 1950, Cutting Edge Supply has provided the Western United States with superior products and customer service, becoming one of the largest independently-owned distributors of ground engaging tools in North America. Their parts and services help enhance and support the success of a wide range of industries, including construction, mining, sand and aggregate, waste and recycling, and agriculture and material processing throughout Southern and Northern California, Nevada and Arizona.
"Our ground engaging tools and wear parts are our business. Without the Equipment Loans and Line of Credit we have with Citizens Business Bank, we couldn't meet and exceed expectations of the businesses that rely upon our versatile products. Without the support of Citizens Business Bank, we couldn't grow and improve as a company."
– Hoby and John Brenner, Owners
Alcorn Fence Company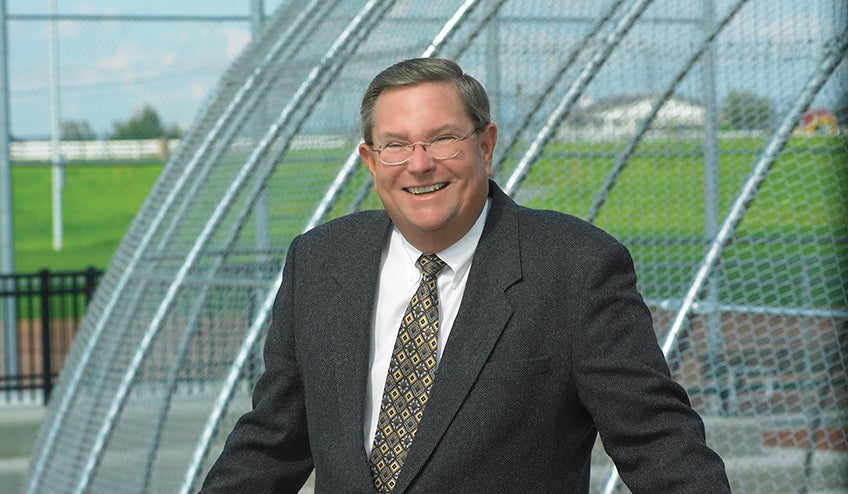 Celebrating its 70th year in business, Alcorn Fence Company has provided quality, on-time security improvements, highway safety products and ornamental metals to commercial, industrial and public sector clients from Cape Canaveral to Pearl Harbor and points in between.