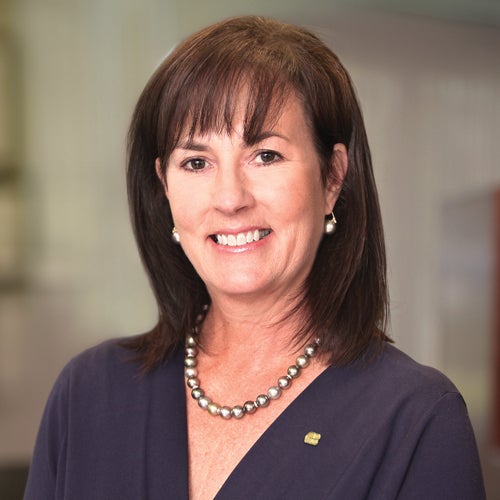 Kristina M. Leslie
Director
Kristina M. Leslie was appointed as a director of CVB Financial Corp. and Citizens Business Bank effective August 24, 2015. Ms. Leslie began her career at Paramount Communications in New York, serving in a variety of financial management roles, including treasury, investor relations, and strategic planning. Following the acquisition of Paramount by Viacom, Ms. Leslie served as Director of Financial Planning for Viacom with responsibility for financial and strategic planning for Paramount Pictures, Madison Square Garden and the publisher, Simon and Schuster. In 1996, Ms. Leslie relocated to California to join DreamWorks, then in its infancy, as Head of Strategic Planning and Corporate Finance, where she oversaw financial planning, strategic partnerships and all investor and banking relationships. She became Chief Financial Officer of DreamWorks in 2003 and led the $840 million initial public offering of DreamWorks Animation in 2004. She continued to serve as DreamWorks' CFO until her retirement in 2007.
Ms. Leslie is Chairman of the Audit Committee and a member of the Compensation Committee and the Nominating and Corporate Governance Committee of CVB Financial Corp. She is also a member of the Balance Sheet Management Committee, the Risk Management Committee and the Trust Services Committee of the Citizens Business Bank Board. Additionally, Ms. Leslie is a Director of Blue Shield of California, serving as Chairman of its Audit Committee, a member of its Finance and Investment Committee and Quality Improvement Committee. She is a Director and Chairman of the Audit Committee of Glassdoor, Inc., an online job and recruiting marketplace. Ms. Leslie is also a trustee at Flintridge Preparatory School in La Canada, California.
Ms. Leslie earned her Bachelor of Arts Degree in Economics from Bucknell University and her Master of Business Administration Degree in Finance from Columbia University.