Treasury Management
Citizens Business Bank has the experience and knowledge to help you manage your cash more efficiently and increase your profitability.
Remittance Processing (Lockbox)
Accelerate your collection cycle by reducing mail processing and collection float. Have your customers send their payments directly to us for faster credit to your account. We will give you an accurate and complete accounting of all transactions.
Citizens Image Service
Eliminate the need for storing bulky sets of checks. Citizens Image Service provides you with a CD containing imaged copies of all checks that have cleared your account during a monthly statement cycle, as well as offering two service plans to choose from.

Basic Service:
Provides you with imaged copies of your checks, replacing the bulky checks normally received with your monthly statements, as well as imaged copies of your account statements for convenient, timely review.

Full Service:
Provides you with imaged copies of your checks and deposits with all offsetting items, as well as imaged copies of your account statements for convenient, timely review.


Concentration Accounts (ZBA)
Manage multiple checking accounts for your various business needs more efficiently without having to keep minimum balances in more than one account. You write checks on any of your accounts and funds are then transferred from a single "concentration" account to the account against which the check was written.
Remote Deposit Capture
Provides you with the convenience and flexibility of depositing the checks you receive to your Citizens Business Bank deposit account, anytime day or night, from the convenience of your desk. Remote Deposit Capture utilizes a desktop check scanner that connects to your personal computer and the Internet. You can scan checks received and submit deposits electronically to your Citizens Business Bank deposit account. It is the fastest and easiest way to turn check deposits into cash.
Tax Payments
Process Federal and State tax payments easily and conveniently by touch-tone telephone or through your personal computer with our TTAXplus service.
Citizens Electronic Processing Solutions (CEPS)
Quickly identify and act upon potentially fraudulent items, as well as being able to quickly reconcile your accounts. CEPS provides customers three solutions to better protect themselves.

Positive Pay:
Used for fraud control. Customers provide the bank with a file detailing all checks they have issued. This file is imported into the Bank's system for comparison to checks being presented for payment against the customer's account.

Full Account Reconciliation: Allows customers who do not have accounting systems with reconciliation capabilities, to save time by having the bank reconcile their accounts.

Partial Account Reconciliation: Provides customers the ability to import Bank clearing information into their own accounting software for reconciliation purposes.
Electronic Data Interchange (EDI)
Automate your accounts receivable collection processing and reporting system with Electronic Data Interchange (EDI). Receive detailed invoice information and same-day payment notification via VAN (Value Added Network) disk or fax. EDI makes it easy to do business with trading partners or government agencies requiring this capability.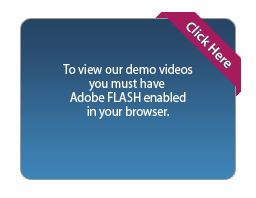 Talk to a specialist about Citizens Business Services
call 1-877-4-CBBANK, email us or visit a business financial center.