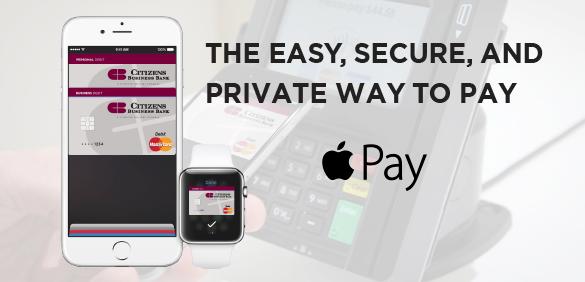 Your wallet. Without the wallet.
Apple Pay is an easy, contactless way to pay in stores, on the web or using an app with just the swipe of your finger. It works with the devices you use every day and is connected to your Citizens Business Bank Debit card or Credit card. Your card information is never shared by Apple or stored on any Apple servers, making payments with Apple Pay is a safer, more private way to pay.

One-touch Checkout
Safer, more secure way to pay
Keep your purchases private
No card information stored by Apple
Look for either of these symbols at checkout

Apple Pay is available in merchant apps and at more than a million stores and restaurants.